Most of the world's population spend one-third of their adult lives at work. Mental stress at the workplace is common and can keep one from feeling and performing at his/her best —mentally, physically and emotionally. Research has shown that mental health issues including stress-related illnesses are directly impacting employers through absenteeism, employee productivity, and morale.
Studies have also shown being unhappy with or unfulfilled by work can take a toll on our health, relationships, and even lifespan. Though we relate mental health issues to possibly stress only, in fact, mental illnesses are neurobiological illnesses made worse by stress. It is also confusing to distinguish symptoms of stress and core mental illness as they overlap in different domains. Ignoring mental health and stress at the workplace cause massive losses in a business's bottom line and creates a hardship for employees.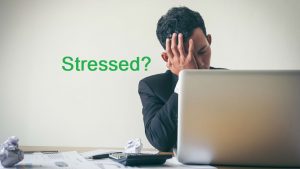 The social stigma associated with mental health and limited availability/access to resources has further prevented people from seeking treatment. When it comes to illness that concerns the mind, even the young, educated and privileged in the most urbane and modern city find it hard to accept, let alone embrace, and so the stigma against mental illness makes a forceful presence even among them.
Given the high prevalence of mental health problems and relatively low use of services, it has been essential to consider alternative methods of raising awareness and promoting mental well-being at workplaces. With statistics of WHO showing that 1 in 4 adults has a diagnosable mental health disorder, it is time for us to be proactive in our workplace policies.
The workplace is an appropriate environment to educate individuals and raise their awareness about mental health difficulties and target mental health problems and prevent them from developing. Promotion of good mental health practices can be part of human resource management policy, and occupational health care services can play an important role in early recognition and identification of mental health difficulties.
The development of mental health problems is complicated, and often there is no single or identifiable cause. Nonetheless, there are risk factors that may trigger mental health problems in certain people, including heredity, negative life events, certain medications, diseases or illnesses, and stress at the workplace. However, the preventive psychiatry is still at infancy the foremost point in managing the mental health issues is early diagnosis and effective intervention.
Similarly, stress management might also help in preventing and promoting mental well-being. Early intervention and prevention programs can be integral in managing symptoms of stresses, mental illness and improving treatment outcomes.
Some crucial factors make the stigma against mental health particularly grave for a country like Nepal. Firstly, it exists against the backdrop of soaring mental health statistics. A 2013 study showed that 37.5 percent of Nepal's population suffers from mental disorders. More frighteningly, WHO's 2012 global suicide survey ranked Nepal seventh for suicides, depression being the major suicide trigger.
Secondly, this bleak picture will most likely deteriorate given the WHO conclusion that low-income countries like Nepal are more vulnerable to ill mental health due to their economic hardships, conflicts, and disasters. Thirdly, mental illnesses are the most disabling diseases with research in the Lancet showing that they account for the largest (32.4 percent) socio-economic burden of disease in terms of productive years lost due to disability caused by disease.
Most of the corporate settings in Nepal focus on the concept of "whole body checkup" and there is a substantial lack of the assessment of the mental well-being of the employees. Though some centers run the stress management sessions we still cannot find one to one assessment by a professional.
Hence, we believe that apart from awareness and stress management the employees need a one to one assessment by a mental health expert. Mental health at the workplace should be one of the major priorities by the employers and employees should not be ashamed to seek help from mental health experts (psychiatrists) if needed.